Hope Loves Company to host Hope For Kids camp in October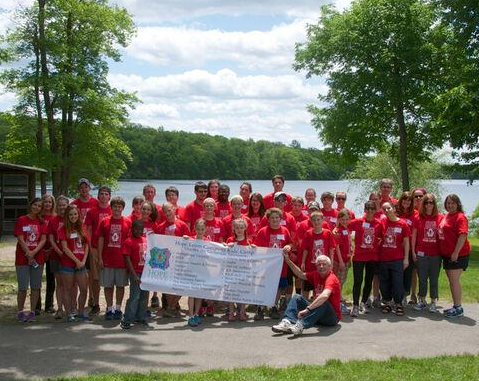 Campers from last year's 2014 Hope Loves Company Kids Camp for children and young adults with parents battling ALS. The 2015 Kids Camp is set to take place October 16 through 18.
Children and young adults, who have parents battling ALS (Lou Gehrig's Disease), are invited to attend the third Hope Loves Company Kids' Camp in October. Hope Loves Company, in conjunction with another local ALS organization, HARK, provide the free camp for children in the tri- state area.
Hope Loves Company Kids' Camp is scheduled for October 16 through October 18, 2015, at Frost Valley YMCA located at 2000 Frost Valley Road in Claryville, New York. The camp program is free to 40 plus children and grandchildren of ALS patients in the tri-state area and beyond. It is a sleepover weekend retreat.